Update: I actualy used a tired 289 V8 for the project
Not as dramatic, but necessary
Well, it's time to fill in all the holes. My transmission tunnel needs some stitching up, and I'm going to need to bracket in my transmission and engine soon. Let's play with what we have available.
Note: Captions are on top of photo renditions
Here's a picture of the Mustang transmission tunnel meeting the Supra firewall. As Dave Williams says: "It looks so: OEM."
And here is the rear transmission tunnel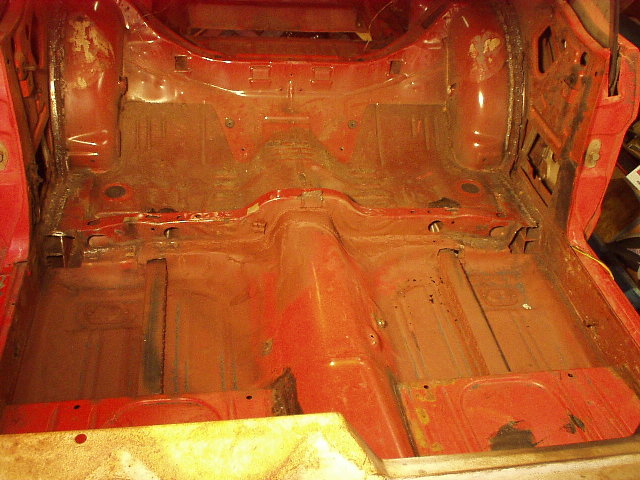 And here's both of them together, finishing the passenger compartment.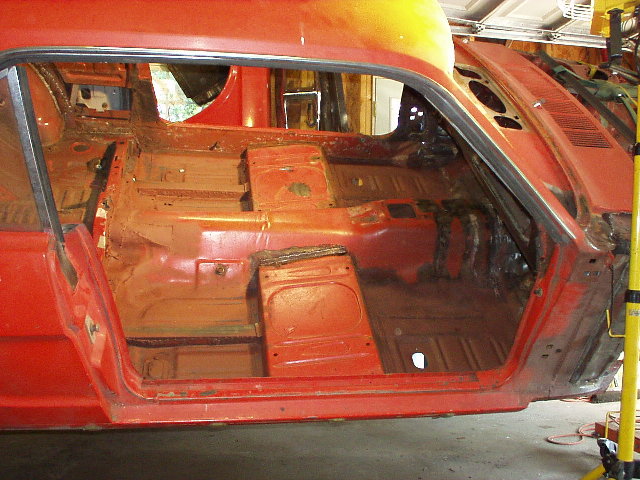 Now I have a small problem of attaching the engine and transmission/driveshaft to the Suprang. Can they fit?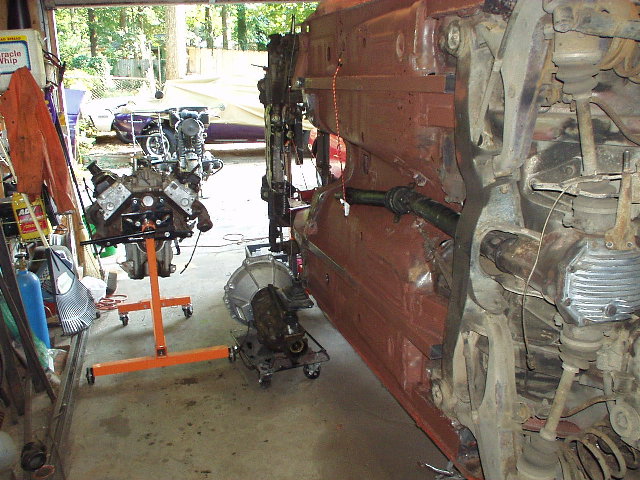 I know! I'll make cardboard cutouts in the shape of my drivetrain!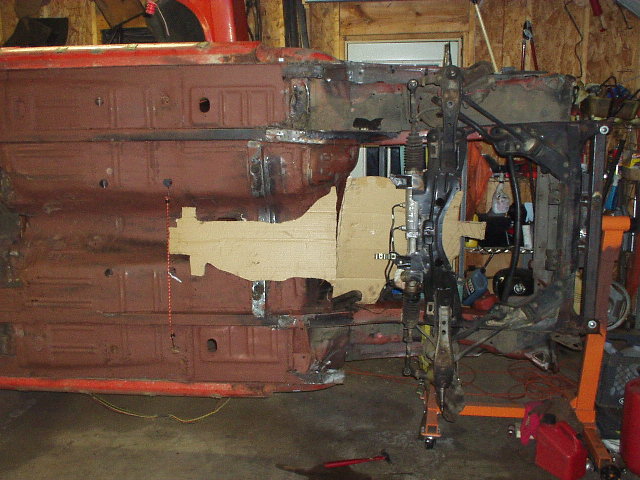 It looks like the engine will fit with a little modification (gorrilla with a sledgehammer?) to the firewall. I have 8" of clearence between the top of the valve cover and the hood. Kind of tight for a twin turbo.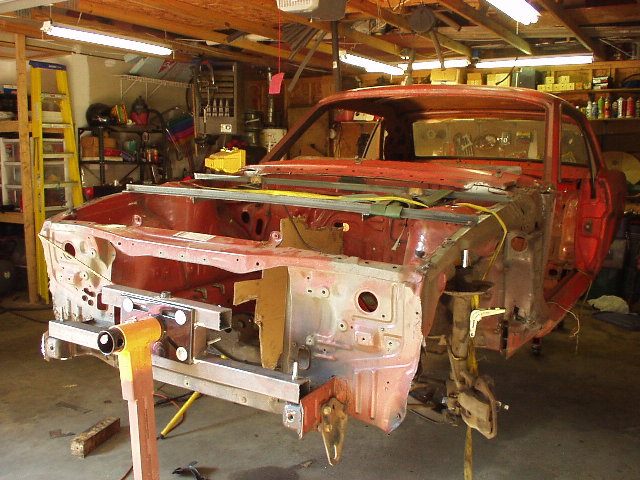 What's all this talk about engine and transmission, you say? Well, I still have the Supra transmission, and a bellhousing that I got from Geoeff Dellow in Australia. He cast it just for me. Since the exchange rate was favorable at the time, I'm out $300 for a bellhousing and clutch kit. Not bad :)
Though later I opted for a 289 V8, The engine, is a 3.8L Ford V6 from a Thunderbird. I picked it up for free. Apparently it has a rod knock and a ummmm... a screw lost down one of the intake passeges that won't come out. It's a reasonable facimile to the one Dave Williams is building to mount two Chrysler turbochargers and GM engine management to. He's adding extra head bolts to increase clamping force. We expect significant horsepower when the turbos spool up.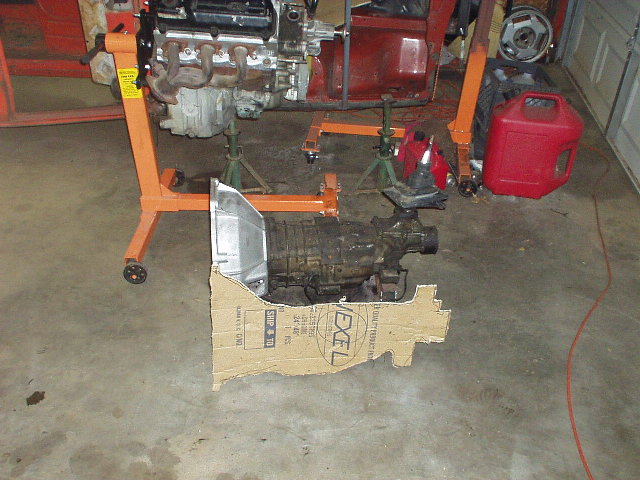 A loving look at the Suprang.